Thomas Piketty's Book "Capital in the Twenty-First Century", Karl Marx and the Political Economy of the Internet
Christian Fuchs

University of Westminster, Communication and Media Research Institute
Keywords:
Thomas Piketty, Capital in the Twenty-First Century, political economy of the Internet, progressive taxation, capitalism, alternative Internet, alternative social media, Karl Marx, Friedrich Engels, Marxism
Abstract
Thomas Piketty's book
Capital in the Twenty-First Century
has resulted in a sustained political and academic debate about capitalism in the 21
st
century. This article discusses the relevance of the book in the context of Karl Marx's works and the political economy of the Internet. It identifies 3 common reactions to Piketty's book: 1) dignification; 2) denigration of the work's integrity; 3) the denial of any parallel to Marx. I argue that all three reactions do not help the task of creating a New Left that is urgently needed in the situation of sustained capitalist crisis. Marxists will certainly view Piketty's analysis of capitalism and political suggestions critically. I argue that they should however not dismiss them, but like Marx and Engels aim to radicalise reform suggestions. In relation to the Internet, this paper discusses especially how insights from Piketty's book can inform the discussion of tax avoidance by transnational Internet companies such as Google, Facebook and Amazon. For establishing an alternative, non-commercial, non-capitalist Internet one can draw insights about institutional reforms and progressive capital taxation from Piketty that can be radicalised in order to ground radical-reformist Internet politics.
"The daily struggle for reforms, for the amelioration of the condition of the workers within the framework of the existing social order, and for democratic institutions, offers to the social democracy the only means of engaging in the proletarian class war and working in the direction of the final goal-the conquest of political power and the suppression of wage labor. Between social reforms and revolution there exists for the social democracy an indissoluble tie. The struggle for reforms is its means; the social revolution, its aim" (Rosa Luxemburg 1899, 41).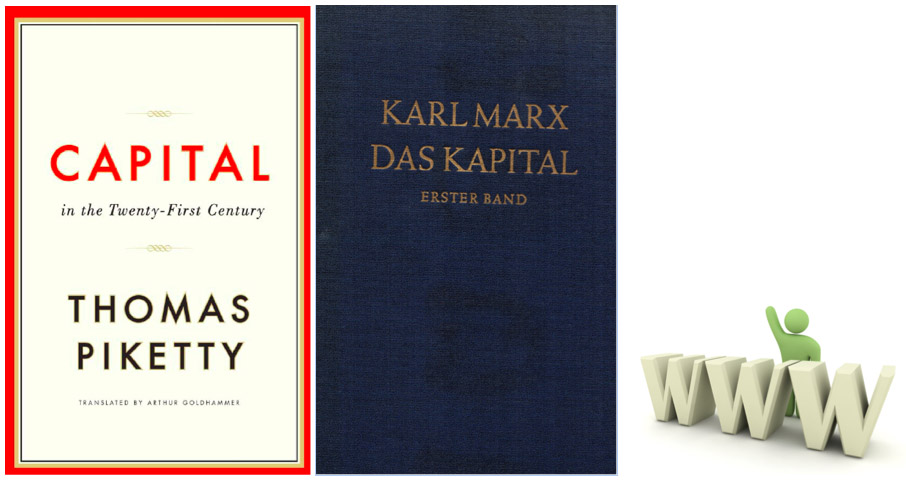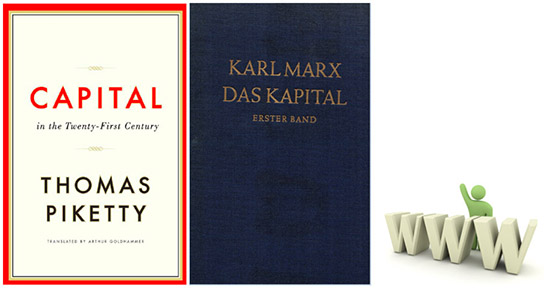 Section
Reflections (Non Peer-Reviewed)